On the afternoon of March 4, 2019, The European Cooperation Center of Ton Duc Thang University (ECC) signed a Memorandum of Understanding with Faculty of Mechanical Engineering, Technical University of Ostrava, Czech Republic (VSB-TUO) to implement the sandwich doctoral program. The delegation of VSB – TUO included Prof. Ivo Hlavaty, Dean; Assoc. Prof. Zdenek Poruba, Vice-dean and Prof. Petr Novak, the lecturer of Faculty of Mechanical Engineering VSB-TUO. On behalf of TDTU, there were Dr. Tran Trong Dao, Vice-president of TDTU, Dr. Phan Dao, Director of ECC and Director of Institute for Computational Science, Leaders of Faculty of Electrical and Electronic, and Faculty of Information Technology. 
Formerly, the delegation of VSB–TUO had a meeting and workshop to discuss with the lecturers and doctoral students on Robotics; deeply discuss with Director of Institute for Computational Science and doctoral students on the method of the limited element. Simultaneously, the delegation had visited on the campus of TDTU, especially, TDTU INSPiRE Library; they were particularly impressed by TDTU's achievement in all areas from material facilities, to the training and international cooperation for the past 21 years. 
 
VSB-TUO has been a partner of TDTU since October 2011. During the past year, two universities have successfully organized 2 + 2 higher education cooperation programs, 1+1 master program, and 2-stage doctoral degrees; as well as the exchange of teachers and students; cooperation in organizing large international conferences and seminars; organizing workshops with many different topics, etc. In particular, the two universities collaborated to successfully implement the Delta Project, a joint cooperation project between the Department of Technology Application and Development (Ministry of Science and Technology of Vietnam) and Technology Department (Czech Republic).
Some photos of the signing ceremony: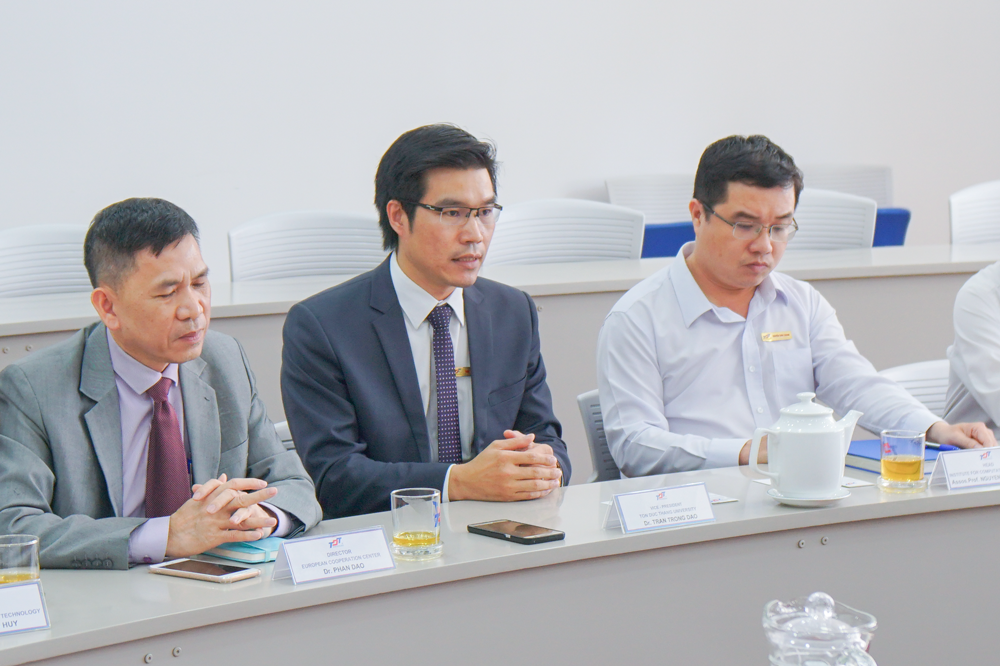 Dr. Tran Trong Dao, Vice-president; Dr. Phan Dao, Director of ECC and the representatives of TDTU
Prof. Ivo Hlavaty, Dean; Assoc. Prof. Zdenek Poruba, Vice-Dean, and Prof. Petr Novak, lecturers of Faculty of Mechanical Engineering, VSB-TUO at the signing ceremony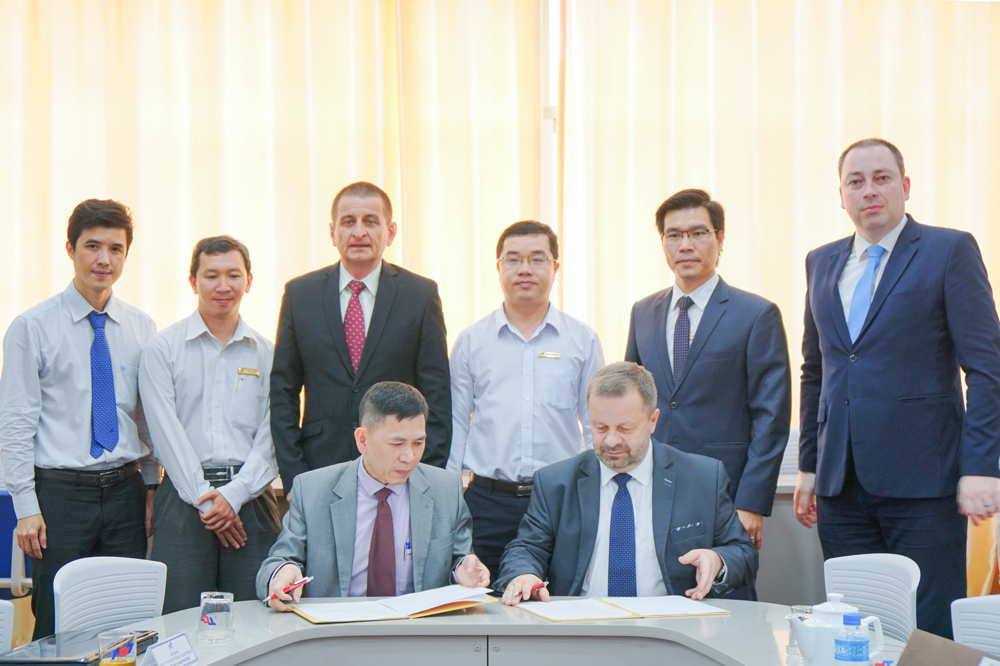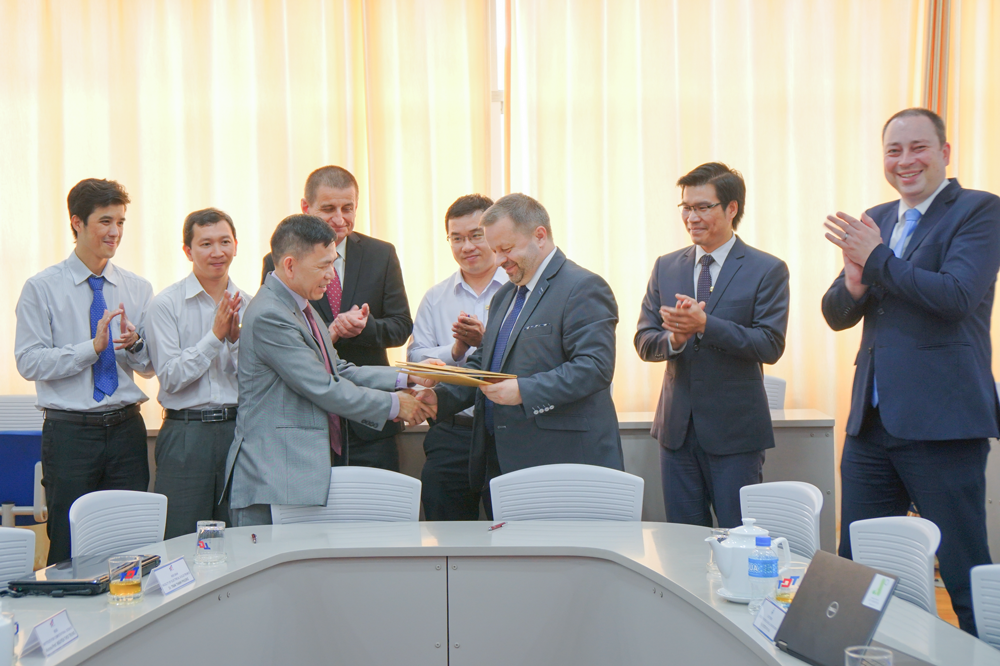 The memorandum of Agreement being signed and exchanged by Dr. Phan Dao, Director of ECC and Prof. vo Hlavaty, the representative of VSB-TUO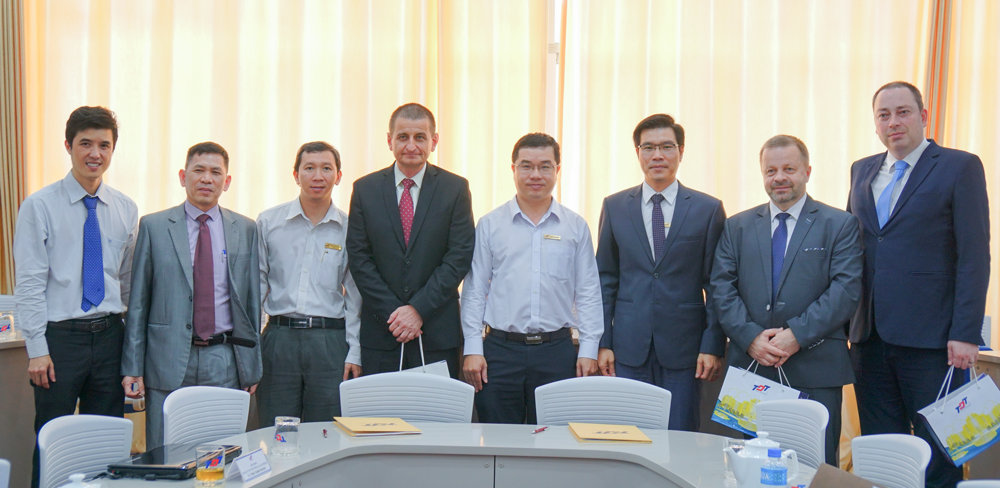 A memorable photo