On the afternoon of March 5, following the direction of TDTU's President, the European Cooperation Center (ECC) had a working session with the delegation of Faculty of Mechanical Engineering, Technical University of Ostrava (VSB-TUO) about the establishment of a research team in the field of Robot. At the meeting, there was the presence of Dr. Phan Dao, Director of ECC, Dr. Vo Hoang Duy, Vice-President of TDTU, Head of the Department of Automatic Control and lecturers of the Faculty of Electrical and Electronics. On behalf of VSB-TUO, there were Prof. Ivo Hlavaty, Dean; Assoc. prof. Zdenek Poruba, Vice-Dean and Prof. Petr Novak, Director of Research and Development Department of Mechanical Engineering in VSB-TUO.
Robotics is a high-tech and essential science in the present time, Robotics has processes including designing, manufacturing, operating, and applying robots, as well as using sensor signals to respond or connect to the computer system to program and control. Robot technology has traditionally been used to replace labor in heavy work as well as in hazardous and toxic environments. Robots are inspired by plant, animals, and humans to study and create perfect robots for life.
During working, all members shared the ideas, planned activities as well as defined the long-term goal of the team. 
Some photos of the meeting: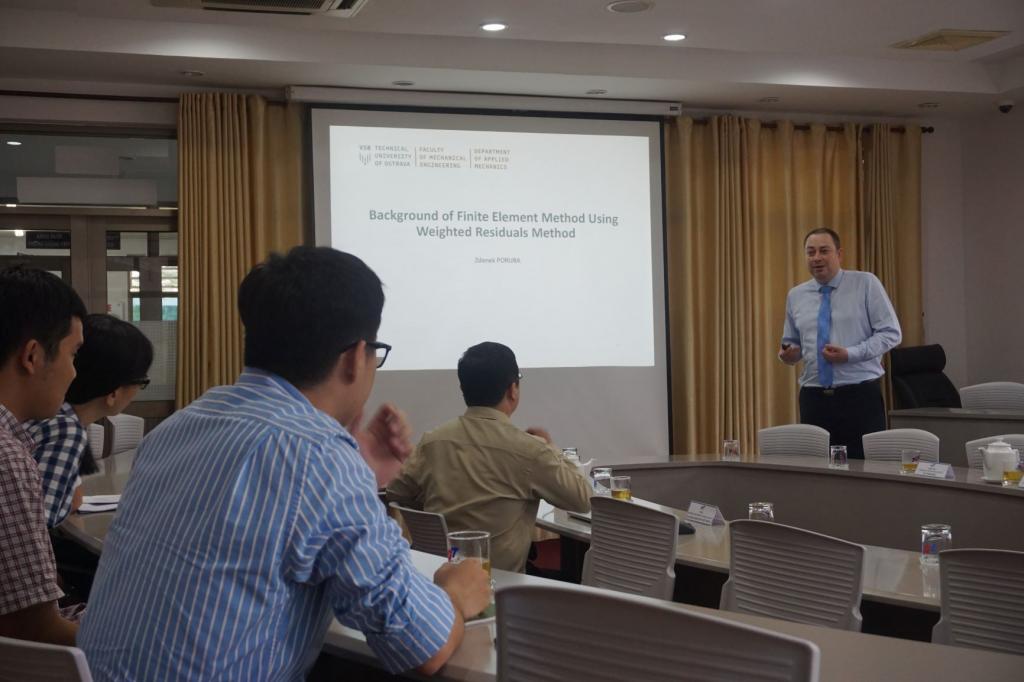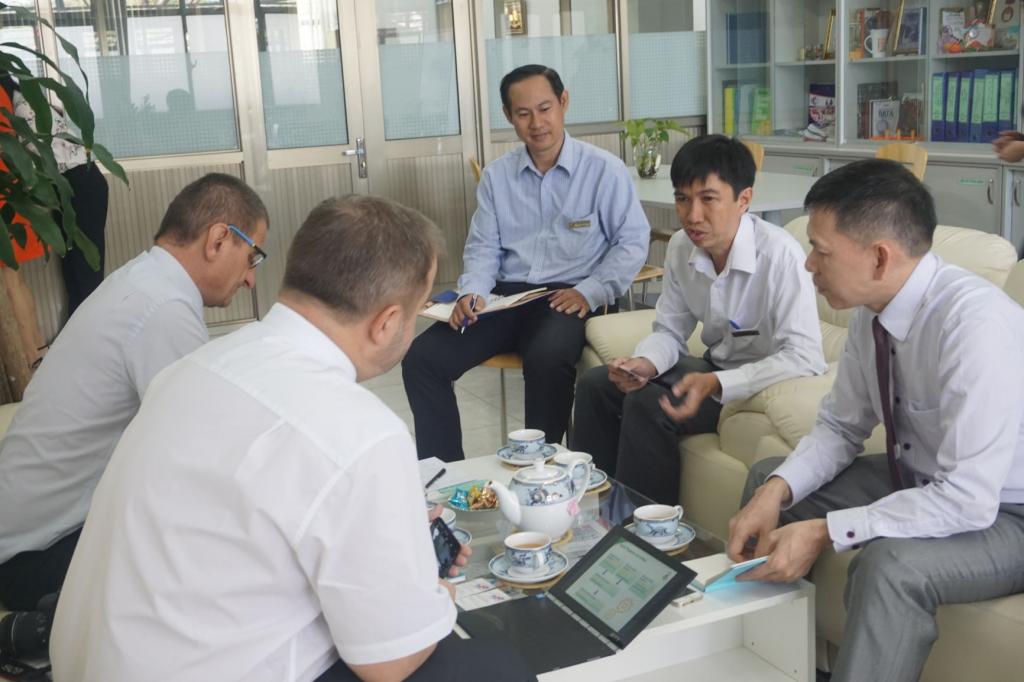 Members of the Robotics research team exchanged ideas and planned activities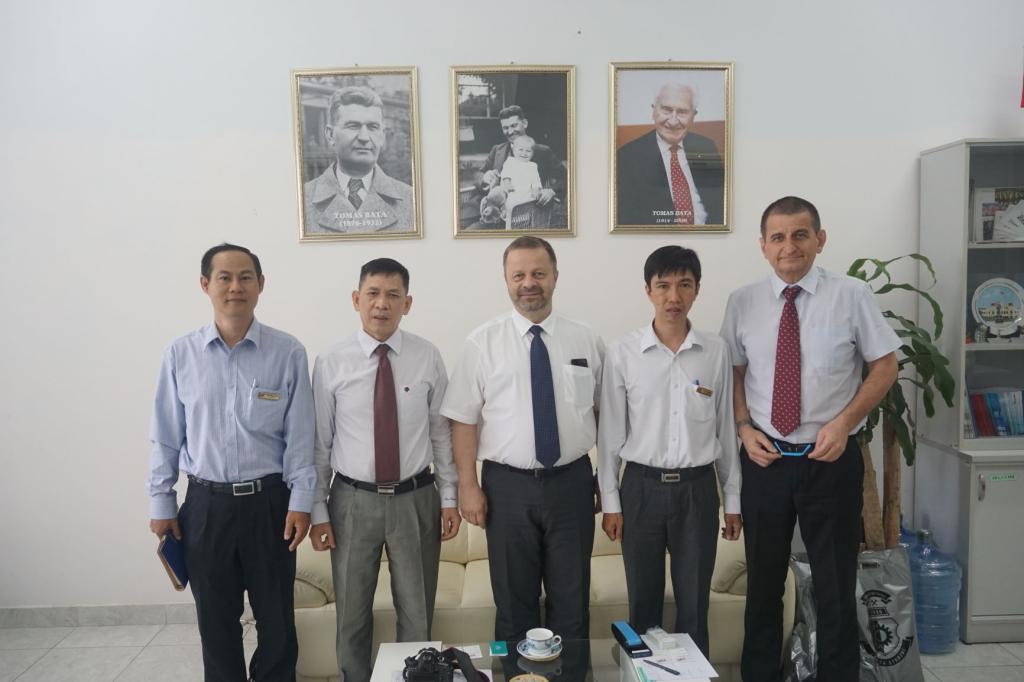 A memorable photo